Constellations Presumed Scrapped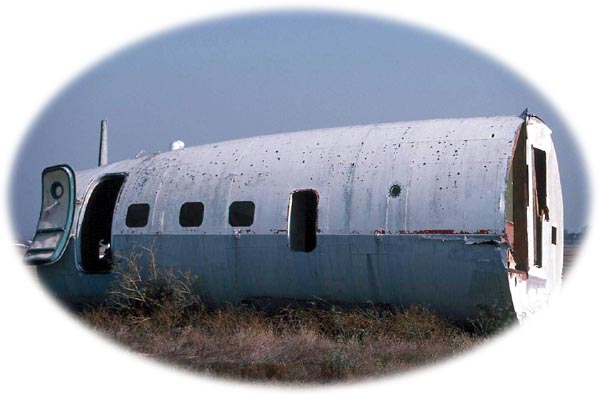 During the past fifteen years the Lockheed Constellation has been recognized as a historically significant aircraft and very few of the remaining fifty or so airframes have been scrapped. Many of these aircraft have been restored from near-derelict condition and are now valued museum exhibits. There are also a number of aircraft that have simply faded away and can only be presumed scrapped since there have been no sightings for a number of years.
PRESUMED SCRAPPED
L749A HI-332 c/n 2522--->Impounded Guajira, Colombia. Presumed scrapped.
L1049 N6903C c/n 4017--->Forward fuselage stored at the Oakland International Airport dump for a number of years. Presumed scrapped some time after October 1999
L1049G BG579 c/n 4687--->Last reported stored Agra-Lohegaon AFB, Pune, India. Presumed scrapped.
CREDITS AND SOURCES
The Lockheed Constellation Series, Peter J. Marson, Air-Britain Publication, 2007
Propliner Aviation Magazine
Your comments regarding this website would be very much appreciated. Please contact me about any errors you see and information you might have about a "Survivor". Photos of "Survivors" would also be very much appreciated.
Ralph M. Pettersen
----Created 26 November 2008----